The comic
Off-stage follows Alex, a talented guitar player who is discovering his own voice and trying to step out of his rockstar big brother's shadow. But a lack of confidence in his own songwriting abilities hold him back from stepping into the limelight – no matter how much his close friend and colleague Suzanne, production manager at Amsterdam's premier concert venue Paradiso, pushes him to. Will Alex ever find his muse and conquer the music industry? Only time will tell.
The characters
Alexander van Dam
Alex is the stage manager at Paradiso, and an aspiring musician. He identified with the rock-and-roll lifestyle for a long time due to his brother, but is finding that his ambitions are changing into becoming a singer-songwriter. Through his new calling he tries to step out from his brother's shadow and become who he wants to be.
Suzanne Grotenhuis
Suze is the production manager at Paradiso, and one of Alex' closest friends. She manages the artists and programming, and makes sure that every concert goes smoothly. She's whip-smart and independent, focused on her career, although that takes its toll. Has a slightly worrisome addiction to coffee.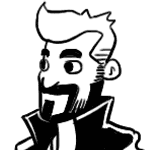 Vincent van Dam
Vince is Alex's older brother, the frontman of the successful indie rock band Dinosaur Gardens. He can be found in and around Paradiso quite often – much to the chagrin of the people there, because Vince is a bit of a narcissistic troublemaker.
Anna Dearns
Anna is a fairly successful singer-songwriter from Los Angeles. She and Alex met after she played a concert at Paradiso, and though initially their flirt fizzled out when Alex took things too fast, they have kept in contact since.
Ashish
Ashish is the head sound technician at Paradiso, bestowed with a wealth of knowledge about equipment and mixing, which he gained from his years producing rap beats. Quietly dreams about being a band manager someday.
Nina
Nina is a music journalist writing for FRET magazine. She is also Suzanne's BFF, and used to work in the Paradiso marketing department. Generally sassy and promiscuous. Dated Vince for a while.
Bert
Bert is a security guard at Paradiso. His straight-forward opinions can sound rather crass, but at least he's always honest.
Dinosaur Gardens
Dinosaur Gardens is a well-known rock band from the Netherlands. Besides frontman Vincent van Dam, it consists of three other musicians, each one as much a classic rockstar archetype as the next.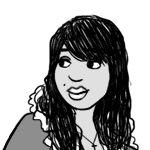 Noëlla
Noëlla is a self-employed erotic model. She has a complicated relationship with Bert.
The author
Tim was born and raised in a creative family, and started drawing comics at a young age. He maintained a webcomic all during high school, and published his first graphic novel in 2009. Some described it as "a stunning example of clean linework and imaginative page layout".
Meanwhile, Tim graduated from art school in 2011 with a Master's degree and dove into the world of game development and interactive storytelling. Besides having a fascination for history and human interaction, he also has a weak spot for mysteries and folklore.
You can see more of his other work at timhengeveld.com.